---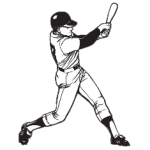 Products for Sports and Fitness

Bike Fitting - Running Analysis - Running Shoe Fitting - Sports Research - Baseball Pitching and Hitting - Injury Prevention - Improve Performance - Posture, Balance and Motor Control
Products used for Sports, Fitness and Bike Fitting
MaxBIKE - Low cost Bike Fitting System

MaxBIKE software paired with a Logitech C922 WebCam provides an easy to use entry level dynamic Bike Fitting system that will provide you the parameters that you need to fit bikes to their riders at a low cost. More...

MaxTRAQ 2D with dual high-speed Sentech Cameras

These systems are the same as the single camera systems except that they use dual cameras so that you can get multiple 2D views. With frame rates up to 500 fps, this system is ideal for capturing high speed events and, by using the optional Sync Unit, with precise hardware synchronization. Additional cameras can be added. System can easily be upgraded to a 3D system by adding MaxTRAQ 3D software. More...

MaxPRO with Max300 Cameras - Affordable High-End 3D System

Max300 with MaxPRO software is our top of the line system that can handle up to 32 Max300 cameras and 255 markers with a capture rate of 300 fps at full 2 MP resolution or 500 fps at 1.9 MP. With 1/32,000 sub-pixel resolution, these systems deliver highly accurate and precise 3D data. Add up to 64 channels of synchronized AD/D for force, EMG or other analog data. More...

MaxA Motion Analysis Software

Easy to use software package to create basic kinematic analysis with Graphs and Data that can easily be copied and pasted for further analysis or to be included in reports. Supports C3D, MOC, TSV and CSV or use the Import Wizard to virtually import any ASCII file. More...