---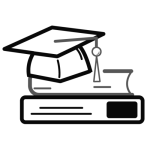 Products for the Classroom Environment

Biomechanics - Neuroscience - Research - Sports Science - Biology -Physical Education -
Physics - Ergonomics - Marine/Aquatics - Animal Motion - Educational/Lab Course
These are some of our products that are being used in Classrooms
MaxTRAQ Lite+ Video Based Manual Digitizing

MaxTRAQ Lite+ is a scaled down version of our popular MaxTRAQ 2D video based tracking and analysis software. The main difference is that the Lite+ version doesn't support automatic marker tracking. The software is perfect for introducing students to motion capture. More...

Bundle Package - 1 MaxTRAQ 2D and 5 MaxTRAQ Lite+

This is a bundle package with with one license of MaxTRAQ 2D and five (or ten) of MaxTRAQ Lite+. We also offer site license of both MaxTRAQ 2D and Lite+ if more licenses are required. More...

MaxTRAQ 3D Video Based 3D Software

Very affordable 3D motion capture for more advanced studies. Easily upgrades from MaxTRAQ 2D. For use with up to 4 cameras. Uses static calibration fixture for maximum camera flexibility. Dynamic Wand Calibration is available as an option. Creates C3D and ASCII files. Integrates with MaxA or other C3D/ASCII compatilble software for further analysis. More...

MaxA Motion Analysis Software

Easy to use software package to create basic kinematic analysis with Graphs and Data that can easily be copied and pasted for further analysis or to be included in reports. Supports C3D, MOC, TSV and CSV or use the Import Wizard to virtually import any ASCII file. More...